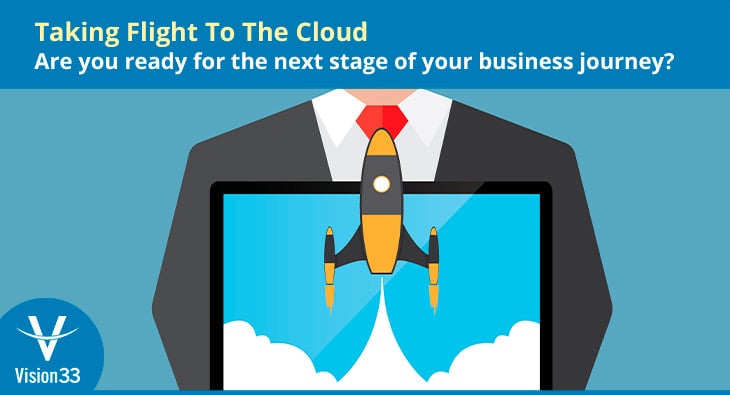 Are you ready for the next stage of your business journey?
The cloud. Everyone is talking about it and already playing in it in some capacity. But what about all your business data? Are you ready to move to the cloud?

More and more growing businesses know they should run ERP in the cloud for their business, but are overwhelmed with questions and concerns. Will my business run faster? Will my data be secure? How do I move my data?

Vision33 partners with hundreds of companies worldwide to help business owners transition their most critical information to the cloud. We don't just sell an ERP in the cloud solution. Our expertise in cloud ERP is second to none - from cloud ERP deployments and migrations, disaster recovery, data migration, security and more. Our team of certified consultants ensure customers feel confident and at ease with a partner that will support you thoughout your cloud journey.

Where to start? Download our Cloud information kit to determine if on premise or cloud ERP is the right option for you. Maybe its somewhere in between. Access our top 5 read articles by businesses just like yours seeking answers to the most common questions around cloud ERP. Hear what our consultants have had to say.

To learn more about Cloud ERP, visit our website.